Description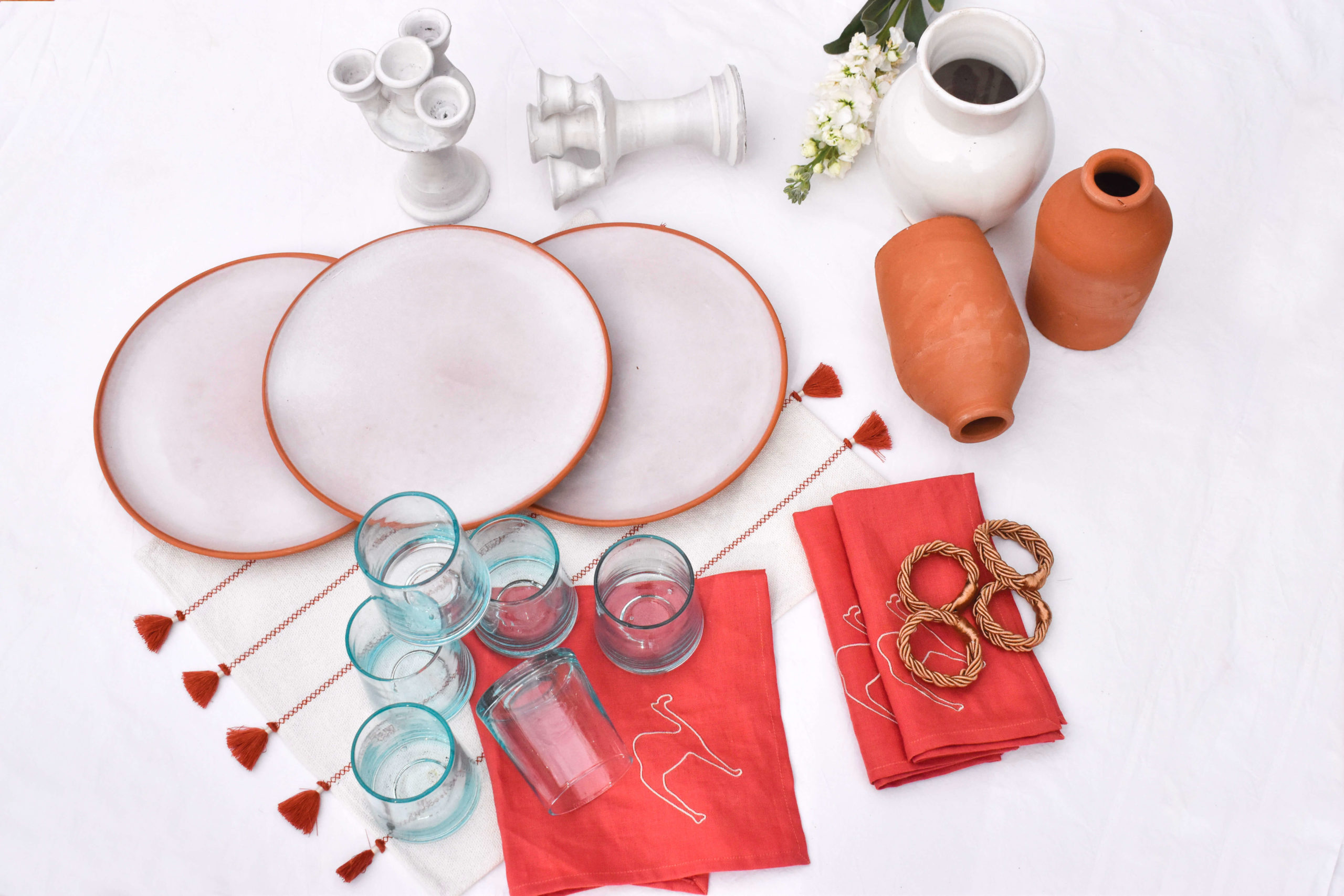 Inspired by the Sahara sand dunes, this beautiful, sustainable Tablescape set for 6 people will add color and a sense of warmth to any table setting.
Each item is unique in character and feel, having been individually made by hand and then glazed by local Moroccan craftsmen. As each item from this table set is handmade, there may well be slight changes in each piece and slight color variations, which is indicative of the material and the handmade process.
* Cutlery, candles and flowers are not included in the package.